St Paul's is privileged to sit at the heart of the community in Egham Hythe, and is committed to serving the community here. See the Food Kitchen page to sign up for a free fresh meal each Friday, and see below and the other drop down pages for more information about what's happening at St Paul's.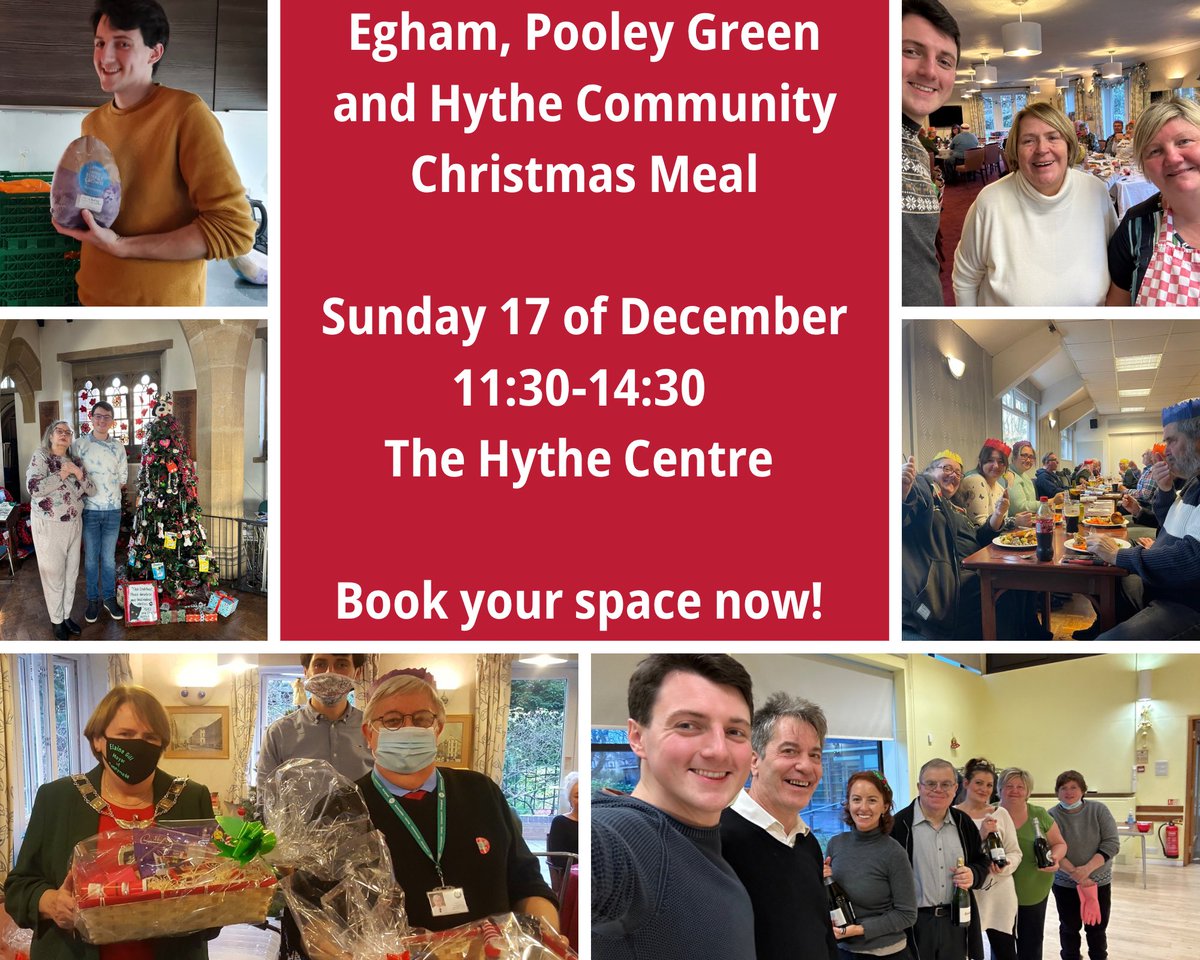 Christmas Meal: We're invited to a Christmas meal being organised by Councillor Rob King on Sunday 17th at the Hythe Centre. Go to the link here to book your places and find out more.
Foodbank: St Paul's and Vineyard Church are now a venue for Runnymede Foodbank. Go to our Foodbank page here for more information
Christmas Tree Festival: Join us for the 14th Egham Hythe Christmas Tree Festival.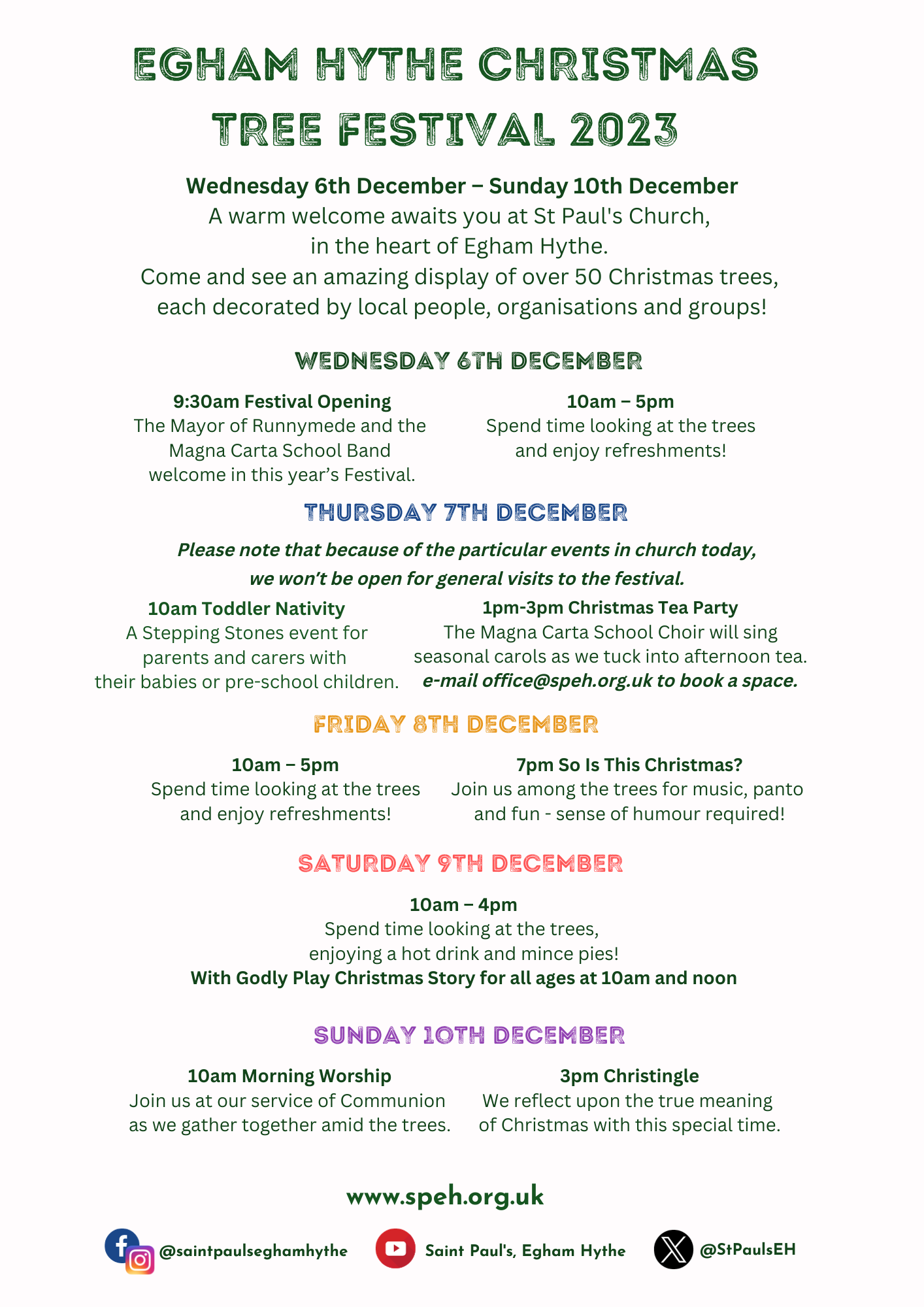 Tea and Chat: Join us on Thursdays between 1-2 - everyone is welcome. Communion follows at 2pm for those who'd like to stay. On 7th December we will be holding a special Christmas Tea Party as part of the Christmas Tree Festival from 1-3pm. If you can, please email the office to let us know you're coming to help us with catering.